Datum: 11. November 2018 09:49
Hello,flushing and new thermostat:
1)The thermostat has to be in the right position,the little arrow/mark must be on the top.Look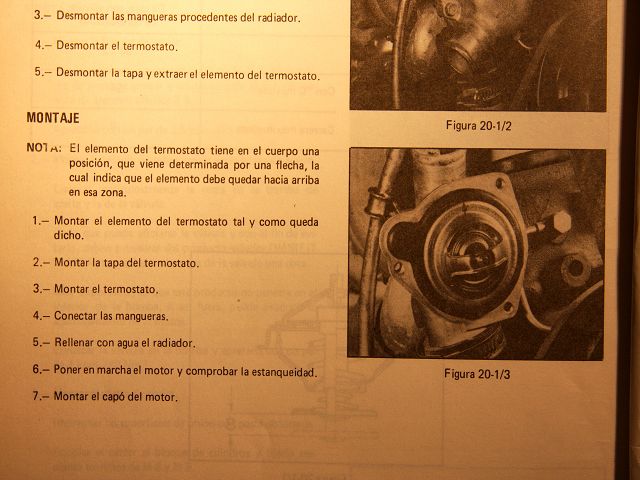 If not on the right position the thermostat himself will hamper the right flow and going up the hill the machine gets too hot.
2)The little bypass for venting in the thermostatcasing has to be clean.
3)After filling in new coolant process off venting and refilling is not to forget.
good luck